Boat Rentals In Washington DC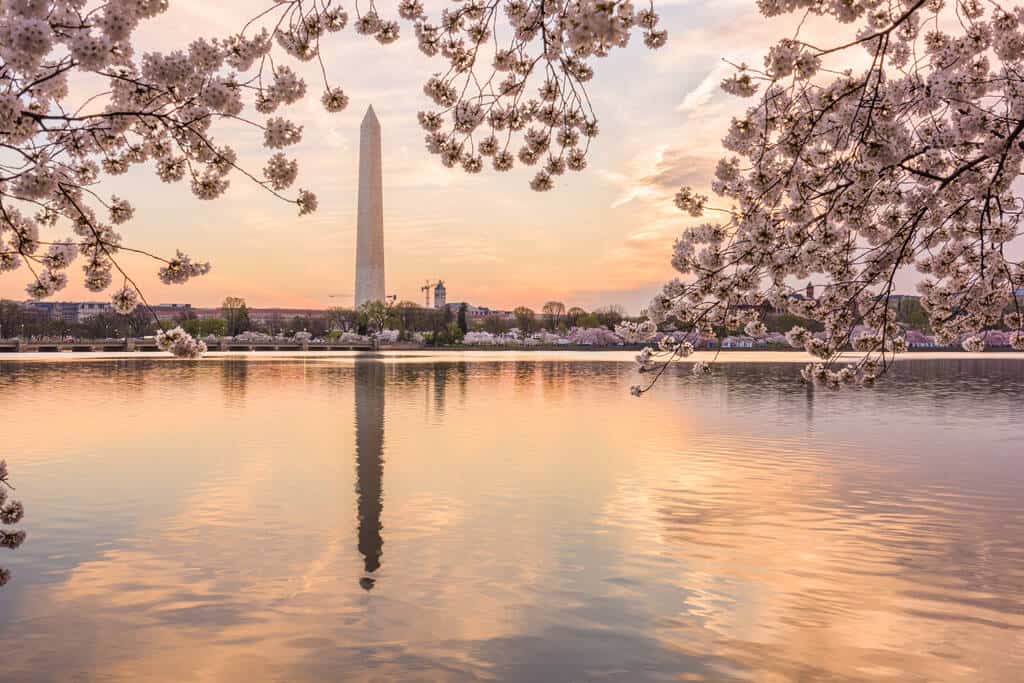 Washington, DC is not just the capital of the United States but also a beautiful waterfront city that offers many opportunities for outdoor recreation. One of the best ways to experience the city's waterways is by renting a boat. Whether you're looking to fish, picnic, enjoy some fresh seafood, or celebrate a special occasion, renting a boat in DC is easy and convenient.
There are many rental services available that offer a wide variety of options, from pontoons to motor yachts, and destinations, such as the Georgetown Waterfront or Chesapeake Bay. Additionally, most rental services provide all the necessary equipment, such as life jackets and fishing gear, to ensure a safe and enjoyable experience. Whether you're a local or a visitor, renting a boat in DC is the perfect way to spend a beautiful day out on the water with friends and family.
Find the perfect boat
When it comes to boat rentals in Washington DC, finding the perfect fit for your needs is essential. Whether you are planning a special occasion or just want to spend a day on the water with friends, there are a few things to consider when choosing a rental.
First, think about the type of boat you need. Are you looking for a day of fishing or a pontoon for a leisurely day on the water? Do you need a motor yacht for a special event or a picnic for a family outing? Consider the size of the vessel as well, in terms of the size of your group.
Next, think about the location you want to explore. Do you want to cruise the Chesapeake Bay or explore the Washington Channel? Certain boat rental services may specialize in certain areas, so do your research to find the best option for you.
Lastly, consider additional services like a captain or insurance policy. Some rental platforms may require service fees or have specific rental policies to follow.
By taking these factors into account, you can easily find the perfect rental for your needs and have an unforgettable experience on the water in Washington DC.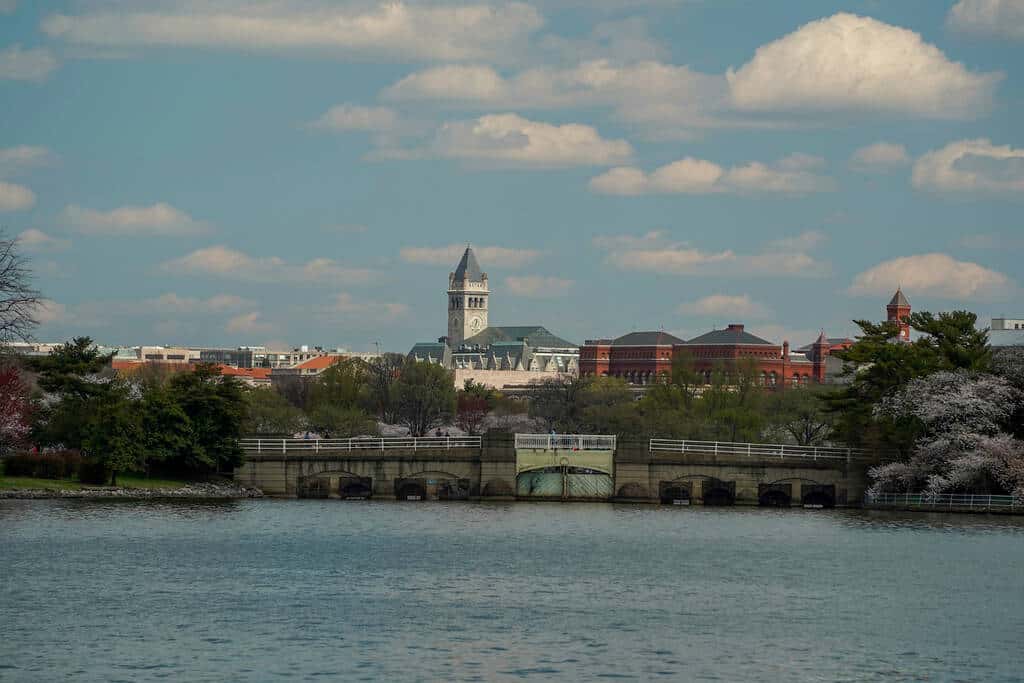 What can you do in Washington DC by Boat?
1. The Potomac River: One of the best ways to see the monuments and landmarks of DC is by boat. Boating on the Potomac River offers breathtaking views of the city, including the Jefferson Memorial, the Lincoln Memorial, and the Washington Monument. Take a sunset dinner cruise or hop on a sightseeing tour to see the city from a different perspective. 
2. Enjoy a picnic on the Georgetown Waterfront: The Georgetown Waterfront is a beautiful area to explore by boat. Rent a pontoon and enjoy a meal on the water while taking in spectacular views of the city. This is a perfect activity for families or groups of friends.
3. Fish on the Chesapeake Bay: If fishing is more your style, rent a fishing boat and head to the Chesapeake Bay. You can catch a wide variety of fish in this famous body of water, including striped bass, bluefish, and Spanish mackerel. With the help of a fishing charter service, you can enjoy a guided tour and learn about the best spots for fishing.
4. Enjoy the Cherry Blossoms: One of the most iconic events in Washington, DC is the annual Cherry Blossom Festival. To fully appreciate the beauty of the cherry blossoms, cruise by them on the Potomac River during the spring. This offers magical views of the blossoms and provides a unique opportunity to see DC landmarks.
5. Explore Mount Vernon: Just a short boat ride from DC is Mount Vernon, the historic home of George Washington. You can rent a small vessel and make your own way or join a boat tour. Once you arrive, explore the gardens, grounds, and mansion of the estate and learn about the life of the first US President.
What waterways can you use in Washington, DC?
Washington, DC offers various waterways for boating enthusiasts. The Potomac River is the most popular and iconic waterway that offers stunning views of the city's landmarks, including the National Mall and the Washington Monument. The Anacostia River is another great option for boating, especially for those who want to explore the city's less crowded waterways while enjoying the natural beauty of the Anacostia Park.
The Washington Channel, part of the Potomac River, is a great place to start your boating adventure. It's home to the famous floating bar "The Wharf," where you can dock and enjoy refreshing drinks and live music. The Tidal Basin is another popular spot for boaters, known for its picturesque beauty and proximity to the cherry blossom trees during the spring months.
Weather Conditions
Washington, DC experiences a humid subtropical climate, with hot summers and cool winters. Summers can be quite hot and humid, with temperatures often reaching above 90°F. In contrast, winters can be cold, with temperatures regularly dropping below freezing.
If you're planning to go boating in Washington DC, it's essential to check the weather forecast beforehand. Thunderstorms are common during the summer months, and strong winds can make boating a little more challenging.
Price for renting a boat near Washington DC
The cost of renting a boat near Washington DC varies depending on several factors, including the type of boat, duration of the rental, and time of year. On the lower end of the spectrum, hourly rentals for small boats like kayaks and canoes can be found for around $40-$80 per hour.
Mid-range options include pontoon boats and fishing boats, with prices ranging from $300-$600 for a half-day rental and $900+ for a full day.
On the higher end, motor yachts can cost upwards of $3000 per day or more, depending on the size and amenities.
It's important to note that some rental companies may require additional fees for things like fuel, insurance, cleaning, and captains.
Additionally, peak season (such as during the cherry blossom festival) may result in higher prices and more limited availability. It's always a good idea to shop around and compare prices and policies before booking a boat rental.
Have a great time!
Renting a boat in Washington DC is an excellent way to experience the city's many attractions from a new perspective. With a variety of boats available in different styles and sizes, visitors can easily find a rental that suits their needs and budget. From sightseeing along the Potomac to fishing excursions, there are endless opportunities to get out on the water and enjoy the unique beauty of our nation's capital. As you plan your trip to Washington DC, be sure to include a boat rental on your itinerary for an unforgettable experience.