Team Building Chesapeake
Make your team-building event effective and exciting on the waters of the Chesapeake Bay. Your team will be completely engaged, have fun, and meet your organization's team-building goals.
Energize Your Team
Provide a team-building experience that is sure to motivate.
Team Building Adventures
Everyone is on equal ground and no one will be stranded ashore (or left adrift).  Go for a half day, full day or as long as you like — your unique Annapolis and Chesapeake Bay area experience awaits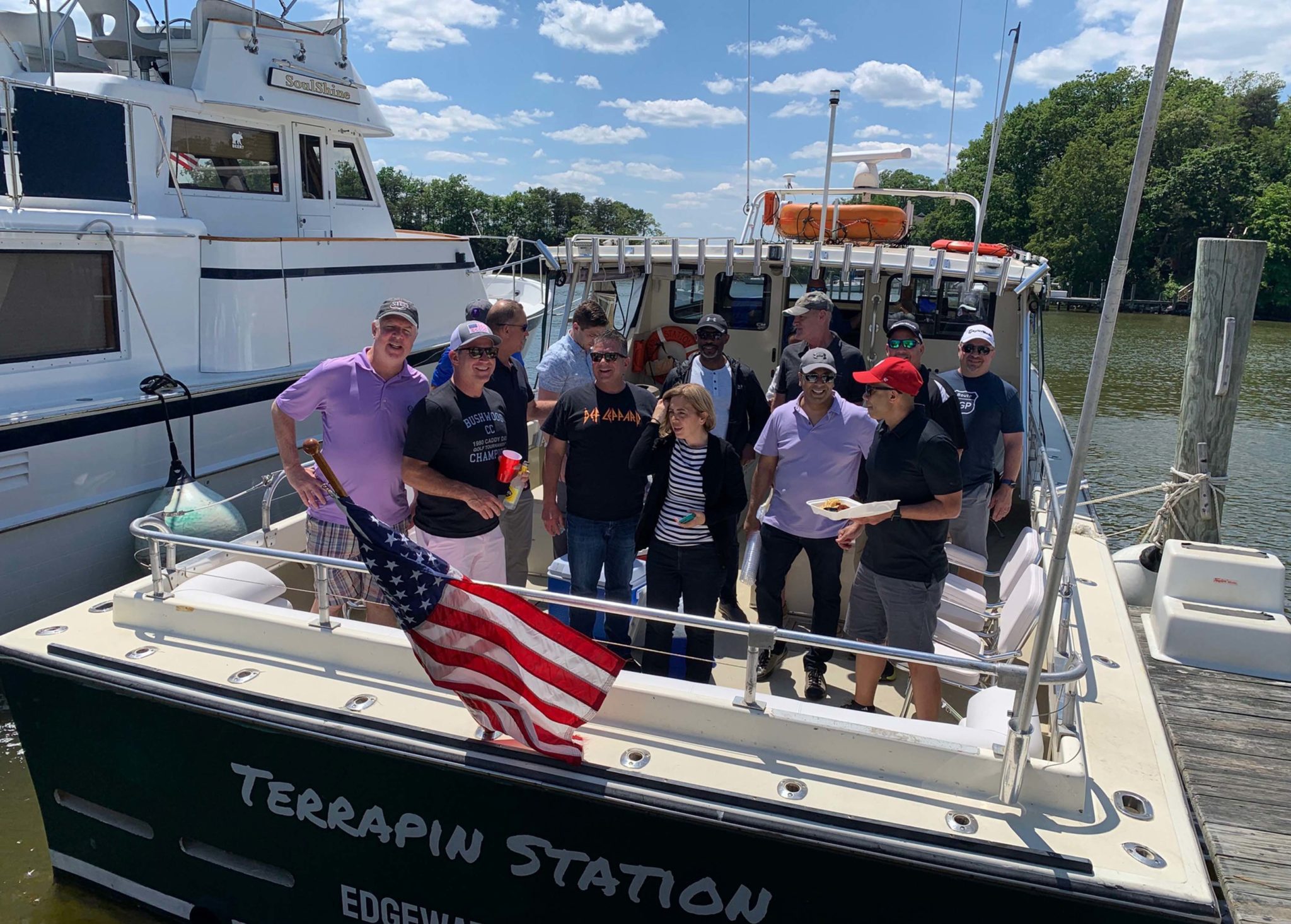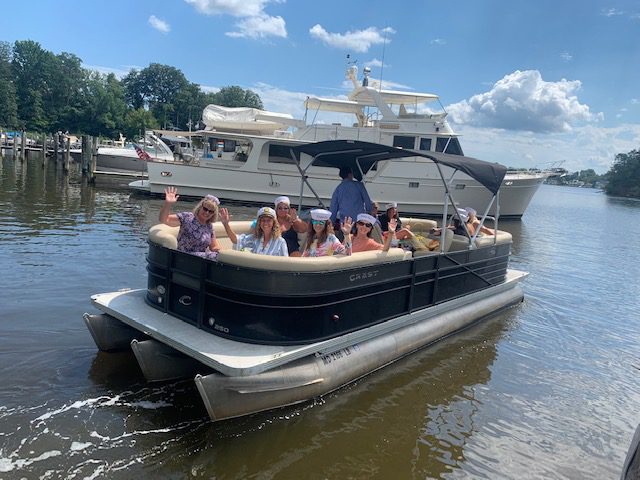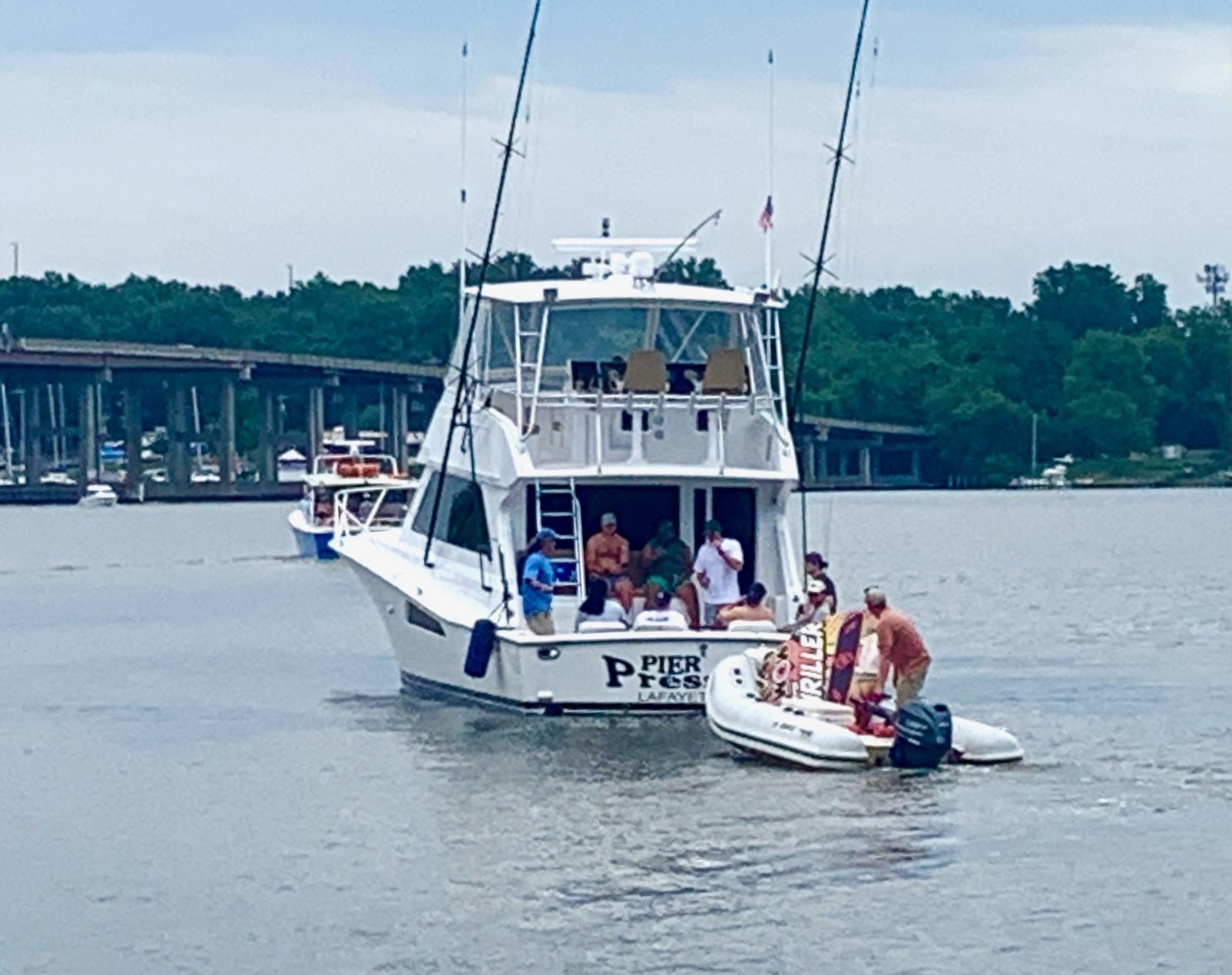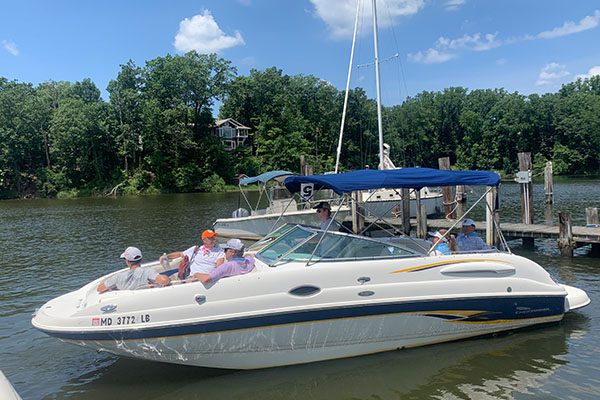 Our Customers Love Us!
 Just Google "South River Boat Rentals" to see all the positive reviews we have earned throughout the years. Customer service and ensuring you have an excellent day on the water is our top priority.
We used South River boat rentals this past weekend for a bachelorette party and had the absolute best time. Special thanks to Captain Chris and the rest of the crew who were all kind, courteous, and informative. Definitely will be returning! - Gabby Cooper
Amazing day on the pontoon boat with our extended family. Graham was a WONDERFUL captain and host. He took us to a quiet area to swim, dragged all 4 kids in the tube, and slowed the boat so we could look at wildlife up close. Worth every penny! Highly recommend requesting Graham as your captain. - Meredith Bove
Thank you for a memorable experience. Would recommend this place to everyone. Can't wait to make another reservation in the future. A big thank you to Nancy for your amazing customer service and friendly personality!! - Nicole Wilkinson
Thank you for an amazing time. We rented the 26' Chaparral for a day of cruising and tubing. We could not be more grateful. The boat ran perfectly and the staff was king, courteous and accommodating. We will return! - Garrick Muench
Had a great experience with them. I even had to reschedule for a later date and they were able to accommodate! Would definitely recommend the 50' Trawler! - Kourtney Ramseur
Such an amazing company to work with!!! From scheduling, to weather related rescheduling, the captain, and the overall boat condition and experience - I cannot say enough good things about South River Boat Rentals! Definitely will return! - Tara Klimovitz
The boat was ready and waiting for us; the service was good from booking to returning the boat. South River made it an easy and enjoyable experience. - Judy Graham
So much fun renting a boat for the day. Our Captain Wayne was awesome and took us wherever we wanted to go. He gave suggestions based on weather/water conditions/our ideas of what we wanted to do. It was really a great day! - Sarah Edwards
Outstanding Labor Day out on the water thanks to South River Boat Rentals! Best prices in the area, great vessel, easy to use, a lot of fun for our family! - Mark Fratto
The staff was awesome and super hospitable. They walked us through everything and made sure we felt comfortable on the boat. Boat was in great condition too! - Dylan Stoskus
We had a wonderful experience with South River Boat Rental! The boat was in perfect condition, very clean, and the staff was a pleasure to work with. Would highly recommend! - Liz Gillette
 

View this profile on Instagram