Our Fleet
Over 30 years of experience servicing the boating community on the Chesapeake Bay!
Half Day, Whole Day, or Weekly
A Choice of Boats to rent or charter from 19' to 50' Available
BOAT RENTALS / CHARTER RATES
HALF DAY (9:30-1:30 OR 2:00-6:00) / FULL DAY (10:00-6:00)
What requirements are there to drive/captain the boats?
All power boats and pontoons may be driven by a client with good experience driving boats and/or with:
A MD Boating Safety Certificate.
(necessary if born on or after June 1, 1972, and a resident of the State of MD.)
Are captains available?
Captains are available 
$150.00 for 4 hours
$300.00 for 8 hours
Gratuities are encouraged for the captains – not required – amount is at the client's discretion.
Is fuel included?
Fuel is not included on the smaller powerboats and pontoons.
Do you provide watersports equipment?
Yes! You can request watersports equipment such as tubes, wakeboards, and skis as an add-on. The cost is $40 a piece. 
Can I bring my own food and drinks?
Clients may bring their own food and beverage on board. Alcohol is permitted, but we ask for no red wine or red-staining type drinks.
What is included in the 3 larger charter boats?
All three large boats (Viking, Trawler, Carman) include a captain, one crew, and fuel in the charter rate.
Gratuities for the captains are not required but encouraged.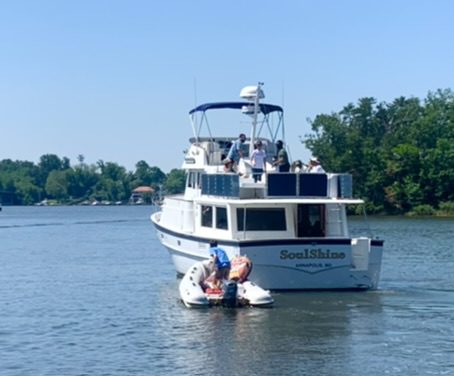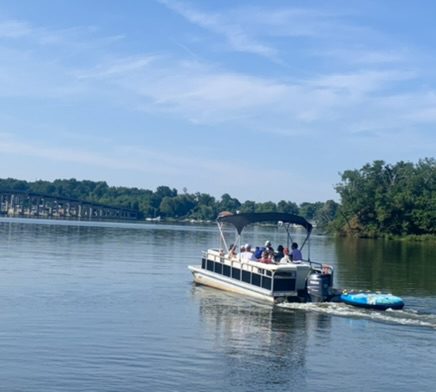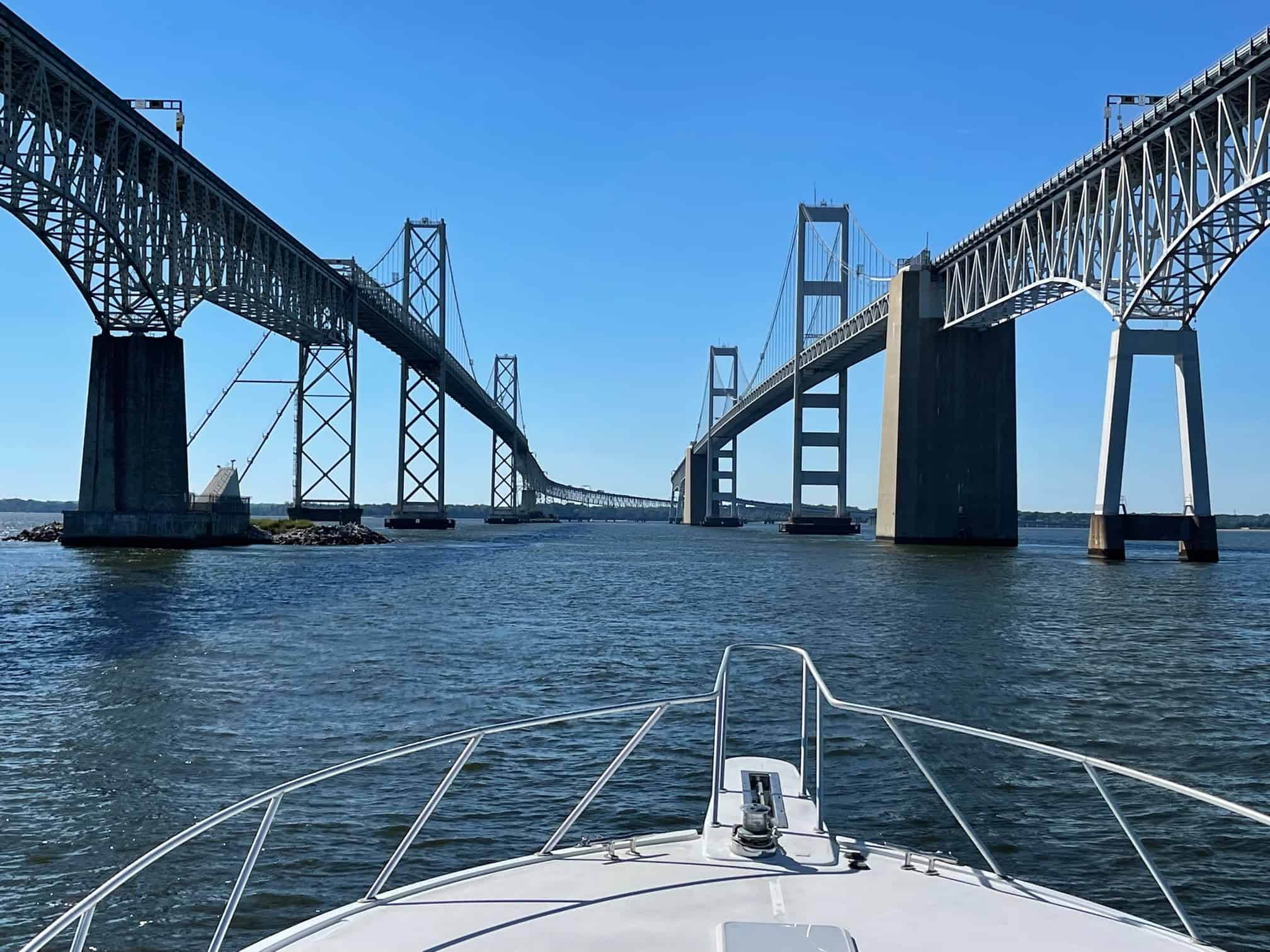 Our Customers Love Us!
 Just Google "South River Boat Rentals" to see all the positive reviews we have earned throughout the years. Customer service and ensuring you have an excellent day on the water is our top priority.
We used South River boat rentals this past weekend for a bachelorette party and had the absolute best time. Special thanks to Captain Chris and the rest of the crew who were all kind, courteous, and informative. Definitely will be returning! - Gabby Cooper
Amazing day on the pontoon boat with our extended family. Graham was a WONDERFUL captain and host. He took us to a quiet area to swim, dragged all 4 kids in the tube, and slowed the boat so we could look at wildlife up close. Worth every penny! Highly recommend requesting Graham as your captain. - Meredith Bove
Thank you for a memorable experience. Would recommend this place to everyone. Can't wait to make another reservation in the future. A big thank you to Nancy for your amazing customer service and friendly personality!! - Nicole Wilkinson
Thank you for an amazing time. We rented the 26' Chaparral for a day of cruising and tubing. We could not be more grateful. The boat ran perfectly and the staff was king, courteous and accommodating. We will return! - Garrick Muench
Had a great experience with them. I even had to reschedule for a later date and they were able to accommodate! Would definitely recommend the 50' Trawler! - Kourtney Ramseur
Such an amazing company to work with!!! From scheduling, to weather related rescheduling, the captain, and the overall boat condition and experience - I cannot say enough good things about South River Boat Rentals! Definitely will return! - Tara Klimovitz
The boat was ready and waiting for us; the service was good from booking to returning the boat. South River made it an easy and enjoyable experience. - Judy Graham
So much fun renting a boat for the day. Our Captain Wayne was awesome and took us wherever we wanted to go. He gave suggestions based on weather/water conditions/our ideas of what we wanted to do. It was really a great day! - Sarah Edwards
Outstanding Labor Day out on the water thanks to South River Boat Rentals! Best prices in the area, great vessel, easy to use, a lot of fun for our family! - Mark Fratto
The staff was awesome and super hospitable. They walked us through everything and made sure we felt comfortable on the boat. Boat was in great condition too! - Dylan Stoskus
We had a wonderful experience with South River Boat Rental! The boat was in perfect condition, very clean, and the staff was a pleasure to work with. Would highly recommend! - Liz Gillette
Need more help?
If you prefer a guided boat rental booking, give us a call. We'll find you the perfect fit for your day or event!
Office Location
2802 Solomons Island Road
Edgewater, MD 21037
Email
info@southriverboatrentals.com